Tanzanian by way of Senegal, Chi is a nomadic songstress who makes music as diverse as her upbringing. A self-titled "Neo-Soul Revolutionary," C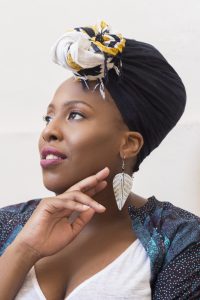 hi seamlessly blends her lyrical styling with soul, R&B, old-school blues and rock, fearlessly expressing her equally multi-faceted soul. Chi started busking on the streets of Liverpool putting her in contact with the people who would subsequently help her to participate in some of the city's festivals and vibrant music venue scene.
Now, having returned to Tanzania – Chi has continued to pursue her musical career playing for various festivals, private events and currently recording her first EP.
With not only a love for music but also a great appreciation for creativity in all its forms, Chi also curates events that brings others a platform to share their talents and ideas. Chi has previously run a jam night in Liverpool and having returned to Tanzania setup Unplugged Nights as a platform for musicians to perform in a chilled and fun atmosphere. With the success of Unplugged and support of a small team of amazing ladies, Chi has now moved on and is going to be starting a new music event in Tanzania bringing music, poetry and comedy to those who truly love and want to explore more of the soundscape of the Tanzanian scene.
Currently collaborating and constantly evolving, nothing fulfils Chi more than the energy and intimacy of live performance. She treasures this and her wanderlust, stating
"No matter where I tread in life, a song is bound to come out."
To keep up to date with all Chi's music and events please subscribe to her Facebook Page.
You can also Contact Chi